Attention:
Would you like some Simple Answers to Reduceand Manage the Stress in your life?
Has Your Doctor Said
"You Need to Reduce the Stress in Your Life"?
Do you find yourself "snapping at others without much reason"?
You're not on top of your game and "everyday tasks" take you longer than normal…
Isn't It Finally Time to Be Able to Manage Your Stressors That Wreak Havoc on Your Body and Your Well-Being?
There Are, And This Simple 30 Easy Ways to Relax and Reduce Stress Will Help You with Some Simple Strategies!
I am Shirley Noah, founder of InGoodHealthCoach.com, my background is in research and journalism about health and wellness. I pursue natural health techniques and share information on the use of herbs, essential oils, and a healthy lifestyle and more. I believe that we-not just the doctor or dentist-have the responsibility of investigating the best tools to achieve and maintain our own health. We are the ones having to live with the results of our choices. It is my hope to make the learning process easier for you by condensing many foundational truths.
I do not recommend that you should stop taking your medications without the consent of your doctor. I am simply teaching you to how to become healthier and to seek the root cause of your problem. There are a few basic principles and natural laws that explain most disease and suffering.
I have made some amazing discoveries about my own health issues that have changed my life, and I know it could make a difference to your too! One part of being an online educator about food and wellness has become very obvious to me…I have learned to make better choices and it is somewhat a simple process. I have learned to eat delicious food and keep a lifestyle that is line with the laws of nature. As a culture we put a lot of limiting beliefs. Investigating the truths will open up new options for your health. If you have ever heard the words you can't, you'll never, or you won't stop and think. Always remember that nothing is impossible.
One of the major changes I have made was to learn as much as I can about stress and the negative effect it has on your health, both mental and physical!!! What I have discovered is amazing!
Now I want to teach you what I have learned so you too have the chance to experience life changing improvements!
Introducing:
30 Easy Steps to Relax and Reduce Stress!
A 2 Module Workshop Training to Turn You into A Smarter, More Resourceful Person-Making Choices that Support a Calmer more Relaxed Wellbeing!
"30 Easy Steps to Relax and Reduce Stress" Will Teach You How to…..
Make rest and relaxation a priority to stay healthy and productive
Make a commitment to change
Keep a handy list of easy steps to implement as needed
Relax to be more productive
Take care of yourself before you can take care of others
Everything to guide you through Step by Step to Understanding Your Sources of Stress and Strategies to Manage It!
In This Two Module Online Course, I Will Take You Step by Step Through the Benefits of Reducing Stress. You Will Learn:
To Be Aware of the Dangers of Stress
Eating more to keep your energy up
Addicted to sweet and salty foods
Depression and loneliness
Physical symptoms, nausea, dizziness, diarrhea, and immune system compromised
Know when you are stressed, feeling anxious, trouble sleeping, hard to focus
Take a digital technology break
Your Health and Well Being are Priceless!
You may have heard it said that "If you have your health, you have everything. "It's true! No matter what else occurs in your life, having your health makes everything else much easier and much less of a challenge. It's my goal to help you get from where you are right now to being closer to having optimal health and well-being.
Listen to Your Body
In fact, I'll teach you a method that takes you through several steps to make changes at your own speed: either all once or over time. If you are willing to follow my model and implement what I teach in this workshop, you'll be able to change how you handle stress, have more energy and be a better mother, father, friend, coworker, business partner etc. that you can be. You will be more consistently in a more upbeat mood.
We'll Talk About:
Feeling foggy
Mood swings
Afternoon slump
Getting sick frequently
Craving junk food
Anxiety for no reason
Getting irritable
With My Training You Will Easily Be Able to Improve Your Mood, Reduce Stomach and Intestinal Issues and Much, Much, More!
During the Two Modules of "30 Ways to Relax and Reduce Stress" I Will Share….
Schedule time to examine what is stressing you out by getting to the root of the problem
Find quick fixes to cut your stress level right away
Make a plan to reduce stressors, explore various options
Know the saboteurs in your life
Small changes add up to a big change in your lifestyle
This isn't a course about confusing psychological mumbo jumbo hard to learn resources. It's about practical easy systems to put into place to support you when the inevitable circumstances stressors arise.
I have always loved learning. Looking back, I understand that much of what I have learned was not always information that is always useable or that works in the real world.
My promise to you is that I will only cover and teach you what is a real benefit, that will serve you long term and what I have put into practice in my own life that has transformed my mental and physical well-being.
My Motto Is To "Keep It Simple"
My goal with this workshop training is to keep it simple for you. By this, I mean that you will only be exposed to what you need and what is working for me and for other successful people who have changed how they react to stress challenges. My promise to you is that I will not waste your precious, valuable time with training that is not absolutely crucial to your success.
I'm going to teach you HOW to change your daily habits, with the exact, step-by-step techniques and strategies that will have you to achieve a healthier, calmer live than you can imagine!
"Shirley Noah is changing lives. If you are dealing with stress and want to reduce it in a natural way I highly recommend Shirley's training. Just listening to the sound of her voice relaxes me, and her strategies and methods are making a difference in my life." ~ Connie Ragen Green
"Sufficient sleep, exercise, healthy food, friendship, and peace of mind are necessities, not luxuries." ~ Mark Halperin
"If you don't think your anxiety, depression, sadness and stress impact your physical health, think again. All of these emotions trigger chemical reactions in your body, which can lead to inflammation and a weakened immune system. Learn how to cope, sweet friend. There will always be dark days." ~ Kris Carr
If You Haven't Been Successful, You're Probably Feeling Depressed and Overwhelmed. I Talk to Many People Who Tell Me They Believe If They Could Control Their Stress, They Would Feel Much Better, Be Less Anxious, Less Depressed… But It's So Confusing, They Just Don't Have Time to Figure It All Out By Themselves.
Well, you're not by yourself in this program!
I have great news:
If You Have Always Wanted to Take Control of Your Stress, Your Mood and Your Health in General, This Is Your Chance to Do Just That by Learning How to Relax and Reduce Stress with Easy Solutions
All Sessions Have Been Recorded and Are In the Members Area.
Each Session is a Workshop unto Itself, Where the Goal Will Be for You to Create a New Way of Dealing with Stress
You'll Experience Immediate Gratification During This Process.
The 2 Modules In 30 Easy Ways to Relax and Reduce Stress Include….
Module 1-How Relaxing More Can Help Reduce Stress
The dangers of stress
The importance of rest and relaxation
Take a nap
How to know when you're too stressed
Take a breath
Taking time to relax actually helps you get more done
Go for a walk
You have to take care of yourself before you can take care of everyone else
Try meditating
Work hard and play hard
Plant something
The Value of doing nothing at all
Start journaling
Module 2- Has Your Life Become More Relaxed?
Your stuff may be stressing you out
Lose Yourself in a book or movie
Are you getting enough sleep?
Laugh out loud
Active relaxation vs passive relaxation and why you need both
Phone a friend
Listen to your body-it tells you when to slow down
Brew a cup of tea
Time to find and cut out stressors
Hit the gym
Carve out time for quiet contemplation
Do something special just for you
The importance of hobbies and creative pursuits
Fidget or doodle
Small lifestyle changes add up to big change
Reflect on how far you've come and how much more relaxed your life is
3 BONUSES
BONUS 1 – Free Checklist for Reminders of Action Steps For When You Are Stressed!
BONUS 2 – FREE PDF of The Recordings Detailing Simple Techniques To Improve Mood and Health!
BONUS 3 – FREE MP3 Download of the Module 1 & 2
"30 Easy Ways to Relax and Reduce Stress" Is an On-Demand E-Course to Guide You Step by Step to Understanding Your Sources of Stress and Some Simple Strategies to Manage It!
You Have to Understand How Powerful You Are, and How You Can Change Your Mental and Physical Health by Changing Your Thoughts. It Can Be Hard Unless You Have Someone Who Has Done It to Show You the Way.
I AM THAT SOMEONE!
Please Join Me For
"30 Easy Ways to Relax and Reduce Stress!"
This is a lot of value that is being offered here today, and I bet that you cannot wait any longer before getting your hands on this HIGH QUALITY training.
The only thing that you need to do is click the button below to secure your access……..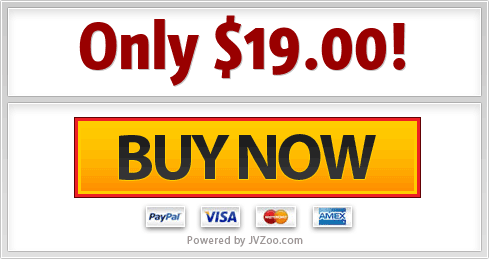 P.S. You owe it to yourself to live a happier and healthier life!
I  love to offer this high quality done for you course at a  price that anyone can afford,
To Your Health,
Shirley J. Noah